Mageshima





The Death of an Island



This website is dedicated to the reporting of the ongoing destruction of Mageshima Island and the surrounding environment. The death of a beautiful island due to corporate greed, Japanese and American government corruption, and dishonesty by the Japanese Ministry of Defense and the United States Department of Defense.

A very sad story of how this island, once a thriving community of over 500 people, was slowing turned into an airstrip with now confirmed plans to convert the island into a military base. These pages expose those who contributed and continue to contribute to the demise of this gem of Japan. The facts, which will be listed in reverse chronological order, show the events which led to this tragedy and should serve as a wake up call to the inhabitants of neighboring islands. The military is headed for your neighborhoods as well.

The situation on Mageshima Island highlights an alarming, and growing trend, towards establishing military bases along the southern islands of Japan. The real push behind these bases is, of course, the United States Government and the United States Department of Defense, with the Japanese government and the Japanese Ministry of Defense as willing accomplices.

This website is new, debuted March 2022, with much information to follow. The fight to save this island is most likely lost but both governments and military agencies have their eyes on Tanegashima Island next, which can still be saved.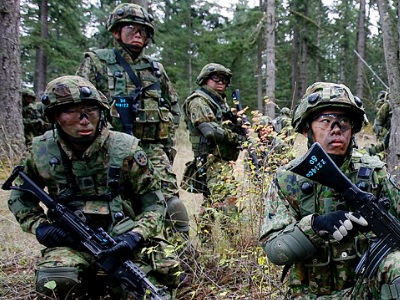 Military Presence



After only a couple of years in our new home, we began to notice many changes. The first, and most obvious change was the decision by the Nakatane Town elected officials to allow the Japanese Self-Defense Forces (JSDF) to be stationed at the local community center, only a mere 2 miles from our home. We could listen to the intermittent sound of JSDF vehicles driving along the roads close to our home. From that point, something told us that Tanegashima was not ever going to be the same again. Then one after another, decisions were made to transform Mageshima Island into a military base, allow military training on beautiful pristine Tanegashima beaches, and most recently, to build military facilities in the towns of Nakatane, and Minamitane. We realized the simple and peaceful way of life on Tanegashima was not ever going to be the same again.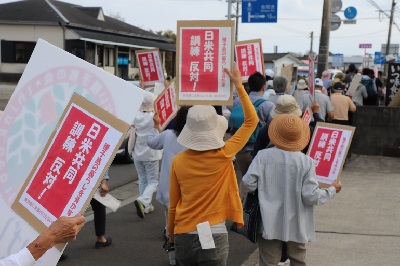 Mageshima Base Already Decided



For Mageshima, the fight is already over. The plan to build a military base there was already decided by the American and Japanese governments many years ago. The residents of Tanegashima were originally told the island would only be used for Field Carrier Landing Practice (FCLP) even though plans for a military base were on file with the Japanese Ministry of Defense. The residents of Tanegashima wasted months doing sound checks, protesting with signs and marches, and believing an environmental impact study of Mageshima would be completed, which was cancelled as of January 2022. The plans to build a base on Mageshima island will continue regardless of the desires of Tanegashima residents. A new threat is looming, the building of military bases and facilities on Tanegashima. This is now the fight that Tanegashima residents should be fighting.
Message to Tanegashima Friends and Residents



Many of our friends on the island were born, and grew up on Tanegashima. Many of our other friends moved to this island to escape the hectic cities of the north, to enjoy the incredible beauty of this island, to ride the fantastic waves, to be self-sufficient, or to simply be in a great place to raise a family. All of these things are going to go away unless all of you act now. Do not be one of the sheep controlled by wolves. The Japanese and American governments have lied to you and will continue to do so until they achieve their goals. Do not give up your honor by allowing yourself to be bought. The result of your inaction now will be the destruction of your way of life on this island. Please read all the information on this page to get the real story. Following is a list of contacts and groups involved in keeping the American military off this island. Please join in this cause before it is too late.
What can you do?



Please support our effort to keep the military off Tanegashima Island. A link to our support page will be set up soon. Please continue reading to learn more about this terrible threat to the Tanegashima way of life. The following video is a great overview of the present situation.
Watch Protect the Island



The video, "Protect the Island" was produced by Takashi Kawamura, a man we met at a dinner party during the Summer of 2020. He strongly opposes the addition of a military base on Magashima Island and he made the "Protect the Island" video to explain events leading up to the creation of this base. Please watch the video and then visit the Protect the Island page for more information and to learn what you can do to keep the military from destroying Mageshima and Tanegashima.
Please visit the Protect the Island page
Recent Mageshima Base News



This page has updated news information about the progress of the military and efforts of Tanegashima residents against the building of U.S. military facilities on Mageshima listed in reverse chronological order.
Visit the Mageshima base news page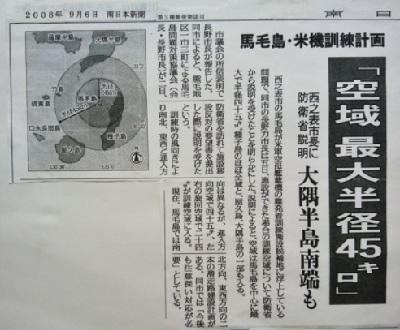 In The News



The following news stories are in reverse chronological order and represent a timeline leading up to the present situation regarding the military presence on Tanegashima and Mageshima islands. Please check this page often to see the latest updates and to stay informed.
Japan to Purchase Tomahawk Cruise Missiles





November 30, 2022



Tokyo, Nov. 30 (Jiji Press)--The Japanese government is in talks with the United States to purchase up to 500 U.S.-made Tomahawk cruise missiles by fiscal 2027, Japanese government sources said Wednesday.
Japan in Talks with U.S. to Purchase Tomahawk Cruise Missiles
Mageshima Island SDF Base Approved





November 29, 2022



Kagoshima, Nov. 29 (Jiji Press)--Kagoshima Governor Koichi Shiota on Tuesday expressed his tolerance of a project to build a Japanese Self-Defense Forces base on Mageshima in line with the planned relocation of U.S. military aircraft drills to the island in the southwestern Japan prefecture.
Governor Tolerates Plan to Build SDF Base in Mageshima Island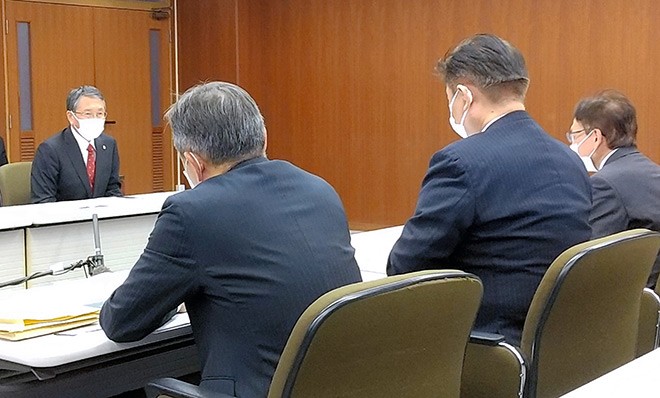 Tanegashima Military Facilities Already Approved





January 13, 2022



The Defense Ministry presented a draft construction plan on Tanegashima island, near Mageshima island, for the project at the end of last year. The plan showed SDF facilities would be built at Nakatane and Minamitane towns, which both have effectively approved the relocation plan.
Ministry tells island city it will host SDF base, U.S. drills
Tanegashima, The Next Okinawa





April 16, 2021



In 2016 it was reported the US military had polluted Okinawa's drinking water – later believed to have affected a third of the population – following the discharge of tens of thousands of liters of firefighting foam (which was blamed on a malfunctioning sprinkler system). The ingestion of the chemicals in question, per- and polyfluoroalkyl substances (PFAs), is linked to a litany of maladies, from cancers of the internal organs to severe immunological defects.

Despite that, as of last year, Japanese government officials were still waiting for permission to inspect the offending Kadena Air Base. The story typifies the worrying nature of the US military's ability to self-police in Japan, and highlights their continued exertion of soft power.

Takeshi Kawamura echoes this sentiment: "The US military has rights to unregulated flight courses and has the right to arrest and convict their personnel when crimes such as sexual assault are committed upon Japanese soil. The US-Japan Status of Forces Agreement is heavily in favor of the US military, but the Japanese Government is a compliant partner," he says. "Our Government is putting the requests of the US military above that of its own citizens".
Opposition Increasing for New US Training Site on Mageshima
New training site for U.S. military aircraft





October 8, 2020



The ministry is proceeding with the project to set up a Self-Defense Forces facility on Mageshima island in Nishinoomote to relocate the U.S. military's landing practice site from Iwoto island, also known as Iwojima, south of Tokyo.
New training site for U.S. military aircraft opposed by local mayor
Maenohama Beach Invaded by the Military





November 2019



In a move to flex muscles against regional threats, the Japanese Self-Defense Forces (JSDF) conducted an isolated island recovery exercise from November 14 to 21, 2019.
Japan Launched Largest Amphibious Drill Since WWII
SDF carries out amphibious exercise to keep China in check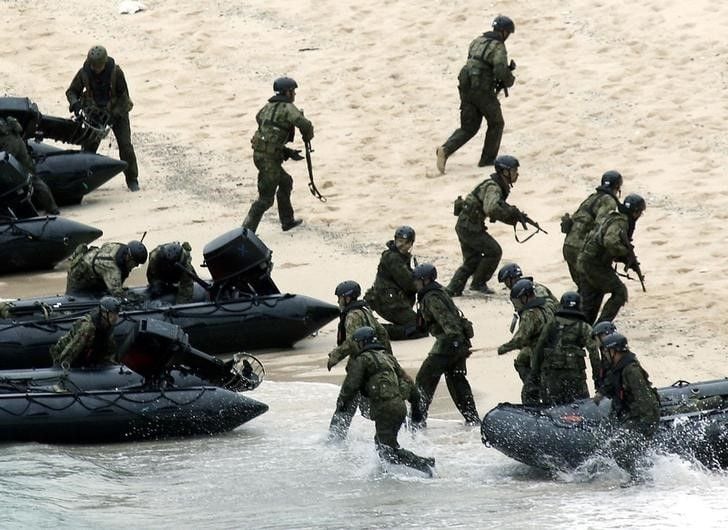 Tanegashima Beaches Will Be Destroyed





December 18, 2015



The United States, believing its Asian allies - and Japan in particular - must help contain growing Chinese military power, has pushed Japan to abandon its decades-old bare-bones home island defense in favor of exerting its military power in Asia.
Japan's Far-Flung Island Defense Plan Seeks to Turn Tables on China
What America Really Wants



The basic thinking of American military strategy is to keep all fighting off American soil. This obviously makes sense in order to avoid loss of American life, destruction of American property, and negative economic impacts that a war often brings to a country. The two main adversaries of the United States of America at the present time are China and Russia. Both countries have formidable military capabilities, along with huge arsenals of nuclear weapons. Any military confrontations in this generation ultimately leads to a huge loss of life along with widespread destruction. Because of this, America is taking steps to ensure that any fighting with China or Russia be confined to locations close to those countries. Japan is the perfect buffer zone for America. Placing military installations in Japan creates a first line of defense for America. Any fighting between America and China would undoubtedly be fought on Japanese soil. Since WWII, America has always used Japan like a puppet and this situation is no different. Japan extends from approximately 20° north (Okinotorishima) latitude to 45° north (Benten-jima) latitude. This is a distance of about 2,735 kilometers (1,700 miles). Beginning at the top of Japan and heading southwest, the actual distance is over 3,000 kilometers (1860 miles). The current plan is for America to extend their military influence along the entire west coast of Japan with emphasis being placed on the islands stretching from Okinawa to Tanegashima.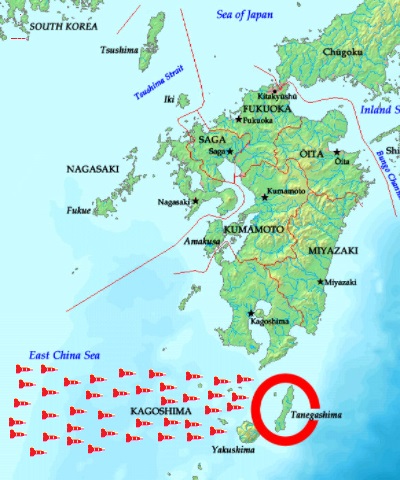 Target Tanegashima



The red circle on the map shows the location of Tanegashima with the smaller dot next to the island showing the location of Mageshima. The installation of a military base on Mageshima and future bases on Tanegashima will turn Tanegashima into a a first strike target in the event of a war with China. Rockets used in modern warfare are still not that accurate and the bombing of Tanegashima military bases will result in a tremendous loss of life and widespread destruction of properties and infrastructure. The tactic of destroying the defensive capability of a country is known as Suppression of Enemy Air Defenses (SEAD) and was first used during the Second World War and then was used in virtually every war thereafter. If a war occurs between Japan and China the question will not be, will Tanegashima be bombed, the question will be when.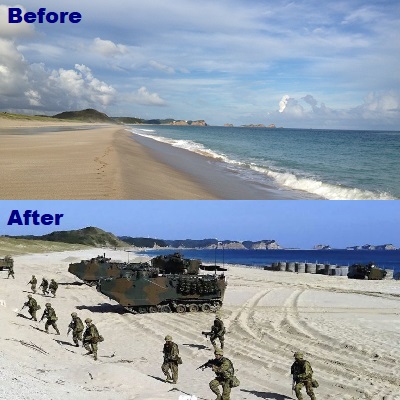 Say Goodbye to YOUR Beautiful Beaches





Save Tanegashima Island

before it's too late. The Japanese military is already making its way into everyday life on Tanegashima with the American military soon to follow.

The elected officials who control Nakatane Town are very PRO-AMERICAN

and have sold out for the promise of money and are already allowing the Japan Self-Defense Forces (JSDF) to occupy the main community center, located a mere two kilometers from our home.

The elected officials of Minamitane Town are also PRO-AMERICAN

and allowed the largest Japanese amphibious training drill (see picture) since 1945, on Maenohama Beach. Both communities have already approved plans for JSDF bases.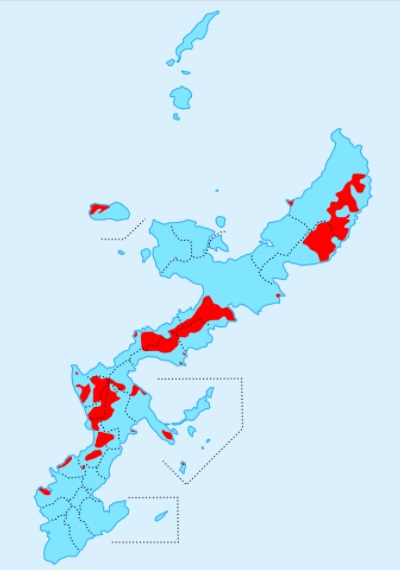 Tanegashima....the Next Okinawa



The United States maintains American military bases in Japan as part of the U.S and Japan alliance since 1951. Most U.S. military are in Okinawa Prefecture. In 2013, there were approximately 50,000 U.S. military personnel stationed in Japan with 40,000 dependents and 5,500 American civilians employed by the United States Department of Defense. About 26,000 U.S. military personnel are on Okinawa Island.

There are 13 United States military bases on Okinawa Island (shown in red on the map). Approximately 62% of all United States bases in Japan are on Okinawa. They cover 25% of Okinawa island. The major bases are Futenma, Kadena, Hansen, Torii, Schwab, Foster, and Kinser. There are 28 U.S. military facilities on Okinawa. They are mainly concentrated in the central area. At one point, Okinawa hosted approximately 1,200 nuclear warheads. There were several nuclear weapons incidents on Okinawa and in the sea near the islands.

Okinawans argued for land and private property rights, as farmers were limited by the military presence. They also made antiwar arguments, arguing that they did not want their island used as an instrument to prepare for war and result in the death of more people. The U.S. argued that the military presence in Okinawa is helpful for economic stimulus for the citizens. During the Vietnam War Okinawans echoed even more antiwar sentiment, and protested nuclear weapons being stationed in Okinawa.

The residential area surrounding the Kadena Air Base has been subject to dangerously loud noise exposure from aircraft. During the Vietnam War, sound levels were dangerous enough to cause hearing loss for residents. Studies from noise recordings over the decades have allowed for the risk of hearing loss among Okinawans in the area.

The 1971 Okinawa Reversion Agreement officially ended the U.S. military occupation on Okinawa. The bases primarily exist to serve Japanese and American strategic interests and are unpopular with most local residents, with recent efforts to move the bases out of core areas following incidents involving military personnel and resultant protests (including the 1995 Okinawa rape incident).

In 2012, an agreement was struck between the United States and Japan to reduce the number of U.S. military personnel on the island, moving 9,000 personnel to other locations and moving bases out of heavily populated Greater Naha, but 10,000 Marines will remain on the island, along with other U.S. military units. Attempts to completely close bases on the southern third of the island, where 90% of the population lives (all but about 120,000 people) have been impeded by local Okinawan opposition to any suggested locations on the island (who demand no U.S. troops at all anywhere on the island).

There has been continued civil unrest from Okinawans for the removal of the condensed military presence on the island. Accidents and crimes against Okinawans by Americans for years are the main factors for the Okinawan opposition.

The US has been continuously unwilling to remove troops from Okinawa

because of its strategic location for surveillance and deployment for Pacific-Asian foreign affairs.

With such a strong focus of US Forces in Okinawa, residents face economic problems including the highest unemployment in Japan as well as a struggle for investment from outside businesses. Okinawa is being taken advantage of by mainland Japan and forced to cooperate with US forces. Immense public opposition in Okinawa is still met with difficulty to make changes for Okinawan citizens, while 25,000 American troops remain in Okinawa.



U.S. Bases Destroyed the Economy of Okinawa



At the time of Okinawa's Reversion to Japan in 1972, US Forces-related revenue was 15.5% of the gross prefectural income. In 2008, this ratio decreased to 5.3%. In contrast, the tourism revenue increased from 6.5% in 1972 to 10.9% in 2008, which is more than twice the US Forces-related revenue.
U.S. Bases Destroyed Okinawa



There are an average of 23 incidents or accidents per month in Okinawa, including traffic-related. In addition, there are daily aircraft noise emissions (at times exceeding 100db!) and other adverse environmental impacts associated with the US Forces training. For 66 years since the end of WWII, the excessive weight of the vast US military bases on Okinawa, and the numerous issues associated with them, continue to weigh down heavily on the shoulders of the citizens. These issues are challenges faced by the local population every single day, in various aspects of their daily lives.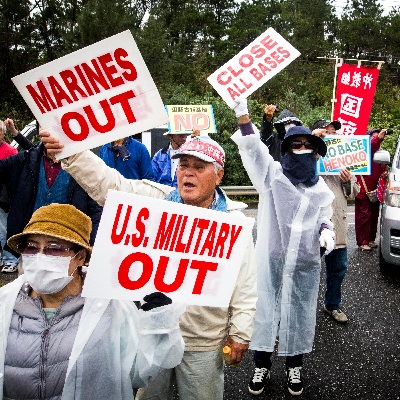 American Bases on Okinawa Issues



Japan became a pacifist country with the 1947 constitution, so America was obligated to protect Japan against foreign threats. During the American military occupation of Japan (1945–1952), which followed the Imperial Japanese surrender on September 2, 1945, in Tokyo Bay, the United States controlled Okinawa Island and the rest of the Ryukyu Islands. The Amami Islands were returned to Japanese control in 1953. The remaining Ryukyu Islands were returned to Japan on June 17, 1971. America kept numerous U.S. military bases on the islands. There are 32 United States military bases on Okinawa Island by the U.S. and Japan alliance since 1951. U.S. bases on Okinawa played critical roles in the Korean War, Vietnam War, Laotian Civil War, Cambodian campaign, War in Afghanistan, and Iraq War. Okinawa served as a prime staging post for the aforementioned wars. Its ports and airports were used to transport supplies. The base at Camp Chinen, Nanjo City was used by the CIA for covert operations.

Intense use of the island by the US military caused damage to the environment and residents. There were oil and fuel spills. Exposure to toxic substances caused illness of service members such as a nerve agent leak in 1969. Aircraft crashes, hit-and runs and murders killed residents. The perpetrators were often unpunished, since they could not be prosecuted in Okinawa Courts. The 1970s and 80s also had severe pollution of waterways and wells with PFAS toxic chemicals in foam used by fire fighting training at US facilities such as Kadena Air Base.
The following is a PARTIAL LIST of problems, in reverse chronological order, which occurred in Okinawa as a direct result of the U.S. military bases or American military personnel. This list represents a possible future for Tanegashima.